Greatheart Silver and Other Pulp Heroes Cover Reveal!
Meteor House is thrilled to share another fantastic front cover by the most prolific artist in Farmer fandom, Keith Howell!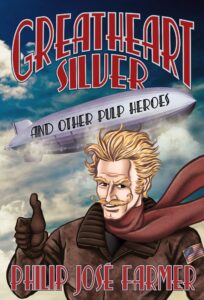 Don't forget to preorder your copy and take advantage of our early bird special. This deal goes away as soon as the books are printed in July!