EBOOKS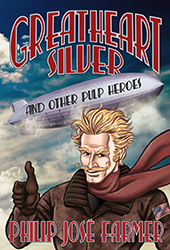 Philip José Farmer had a life-long love affair with the pulps he read in his youth. They influenced nearly everything he wrote, but in the 1970s he paid special tribute to them with several stories. Greatheart Silver and Other Pulp Heroes collects these stories for the first time in hardcover! This collection also features an introduction by college professor and pulp historian, Garyn G. Roberts, Ph.D., and artwork by Keith Howell!


---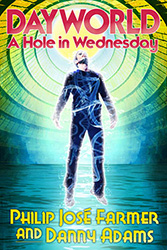 is a prequel to Farmer's Dayworld trilogy. This origin story is co-authored with Danny Adams. The Dayworld was born from the overpopulation and chaos of the late 21st century: live just one day out of seven, spend the rest in a suspended animation called stoning, and humanity will only need one-seventh of the resources it was consuming on its dying planet.


---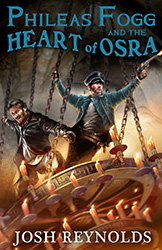 is Josh Reynolds second sequel to Philip José Farmer's, The Other Log of Phileas Fogg, the "true story" behind the events of Jules Verne's Around the World in Eighty Days. The war of shadows is over, but a new and more deadly conflict has begun in the Central European country of Ruritania. A conflict which threatens to consume the few remaining survivors of the millennia-old struggle between Eridaneans and Capelleans, including Phileas Fogg.


---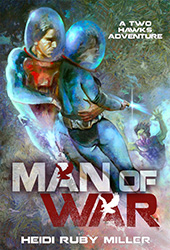 follows the continuing adventures of Roger Two Hawks, WWII pilot and "gate" traveler. Heidi Ruby Miller's sequel to Two Hawks from Earth, "Dakota's Gate," paired him up with Dakota Cummings, another gate traveler who takes him back to her home Earth to help save her world.


---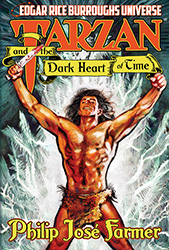 by Philip José Farmer. Tarzan's beloved mate, Jane, has been kidnapped, and the furious ape-man will let nothing stand in the way of rescuing her—not even a sinister safari whose target is Tarzan himself. With fierce Masai trackers leading the chase, a trio of white hunters are hellbent on capturing the Jungle Lord. But as the pursuers, and their uncanny half-human tracker, close in from behind, Tarzan races toward even greater danger ahead…


---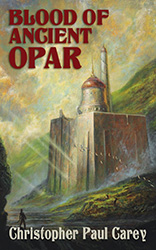 by Christopher Paul Carey, is the sequel novella to Hadon, King of Opar by Christopher Paul Carey, chronicling Hadon's further adventures in the fallen empire's last remaining queendom. Using Farmer's own notes, Carey at last fills in the missing history of a civilization lost to the mists of time…


---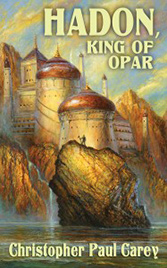 by Christopher Paul Carey, picks up fourteen years after the novel The Song of Kwasin (coauthored by Philip José Farmer Christopher Paul Carey) and the great calamity that threw the mighty queendoms of Khokarsa from their foundations. Hadon is king of Opar, charged with protecting his far-flung jungle city against the myriad dangers that threaten it.


---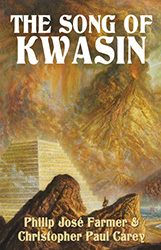 by Philip José Farmer and Christopher Paul Carey. The first stand-alone edition of the critically acclaimed third volume of the Khokarsa/Ancient Opar series. After years of exile in the Wild Lands, the giant warrior Kwasin of Dythbeth returns to the mighty Khokarsan Empire seeking the oracle's forgiveness, only to find his native land torn asunder in a bloody civil war.


---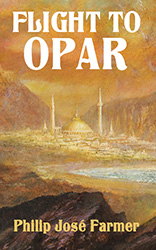 by Philip José Farmer. This never-before-published Restored Edition features over 4,000 words cut from Farmer's original manuscript when it was published in 1976. This excised material encompasses long passages of narrative, dialogue, and rich world-building details on Ancient Opar and the civilization of Khokarsa which readers have never previously been able to enjoy—until now.


---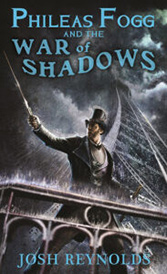 by Josh Reynolds is a sequel to Philip José Farmer's, The Other Log of Phileas Fogg, the "true story" behind the events of Jules Verne's Around the World in Eighty Days. When an old foe disrupts Fogg's retirement, seeking his aid against an enemy which threatens them both, Fogg finds himself once more thrown into the white-hot crucible of war.


---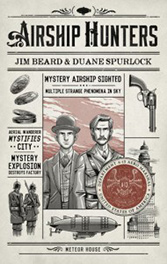 by Jim Beard and Duane Spurlock delves into the mystery of 19th-century UFOs as the skies are haunted by mysterious airships and unfathomable secrets. Can two agents of a newly formed secret government agency discover the truth behind the greatest mystery of them all?


---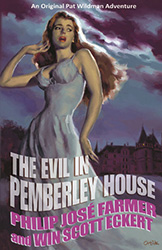 by Philip José Farmer and Win Scott Eckert is an addition to the Wold Newton cycle, plays with the Gothic horror tradition. Patricia Wildman, the daughter of the world-renowned adventurer and crimefighter of the 1930s and '40s, Dr. James Clarke "Doc" Wildman, is all alone in the world when she inherits the family estate in Derbyshire, England—old, dark, and supposedly haunted.


---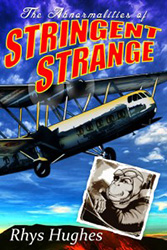 by Rhys Hughes is a novel that is a tribute to the pulp SF writers of the 1920s, 30s and 40s, featuring the bold aviator Stringent Strange and a host of other characters in a series of adventures set in a future full of more astounding thrills than is possible to list in such a brief descriptive paragraph!


---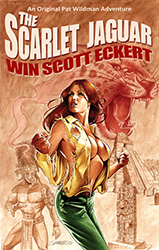 by Win Scott Eckert, the 2014 New Pulp Award Winner for Best Novella, is a sequel to The Evil in Pemberley Houseby Philip José Farmer and Win Scott Eckert. Here Win Scott Eckert begins his chronicling of the further adventures of Pat Wildman as her team travels to the wilds of Central America to stop a mysterious power that can kill from afar by turning victims into glass statues! Click on the graphic below to purchase the ebook in your preferred format!


---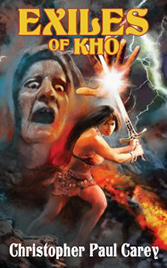 by Christopher Paul Carey is a prequel to Philip José Farmer's beloved Khokarsa adventure series: Hadon of Ancient Opar, Flight to Opar, The Song of Kwasin (written with Christopher Paul Carey), and Hadon, King of Opar (by Carey).


---