The Monster on Hold – Zoom Background!
Yes, you read that right! Artist Mark Wheatley has edited the cover art, highlighting the throne layer from The Monster on Hold cover to make a really cool Zoom background file: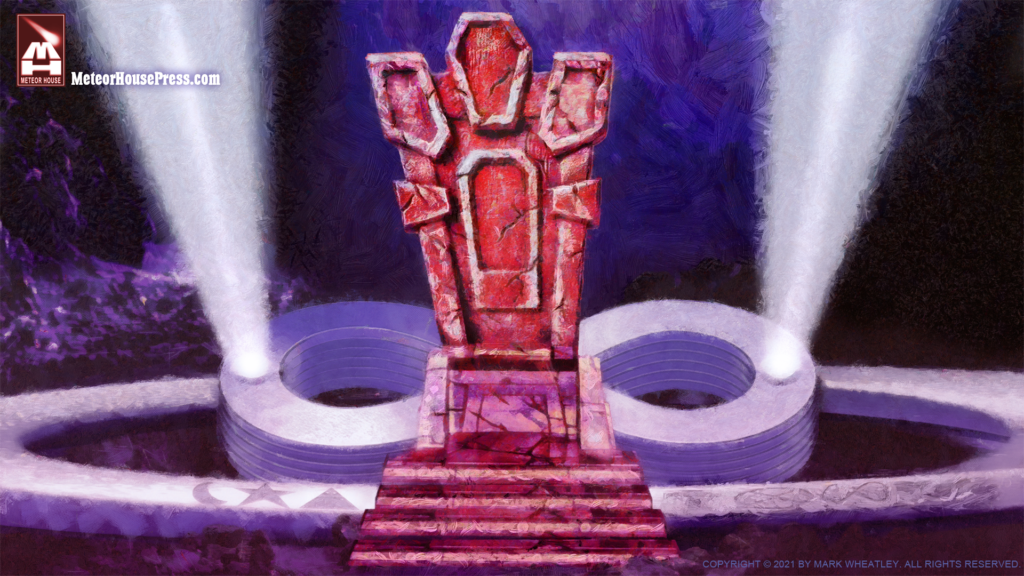 Click on the above then right click and select "Save image as…" Then rule your next Zoom meeting!