Meteor House has a new website!
Meteor House launched in 2010 with a simple website to promote our first book, The Worlds of Philip José Farmer 1: Protean Dimensions. It wasn't much more than one page with a paypal "Buy Now" button on it. Every year we added another book (or two or three) and more paypal buttons.
But now, a long-time Farmer fan, Chris Schendel, has updated our site, not only to make it look and function better, but most importantly adding a shopping cart! Now you can order books from different pages and once you log into paypal, it will automatically update your order with the correct shipping charge.
This update has been long overdue and we're really excited about making the website, and ordering books, easier for everyone. Look how easy it is buy all of 2021's hardcovers at once: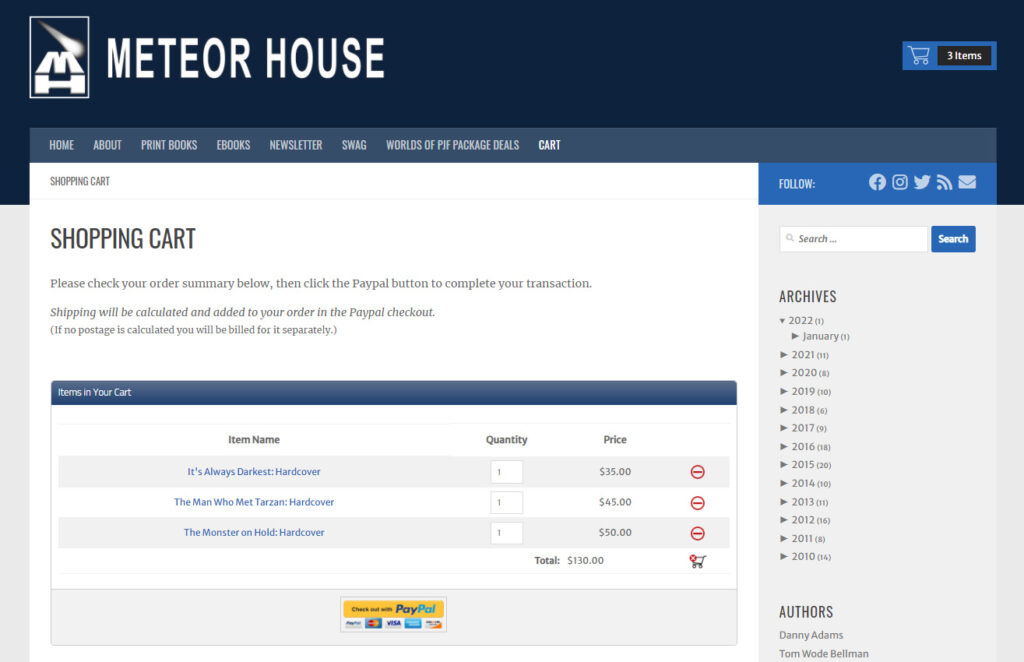 If you haven't already, please sign up for our newsletter so you never miss an important announcement.
Speaking of which, we have a major announcement coming in March with our first book of 2022! A Farmer reprint with great bonus material and mind blowing cover art!