The Monster on Hold Cover Reveal!
Back on Philip José Farmer's birthday we announced the three books we're publishing in 2021:
The Monster on Hold by Philip José Farmer and Win Scott Eckert
It's Always Darkest by Frank Schildiner
The Man Who Met Tarzan by Philip José Farmer
Today we're really excited to share with you one of the covers for The Monster on Hold. Yes, this book will have two covers, one for the Trade Paperback Edition by Doug Klauba, and one for the Signed Hardcover Limited Edition by Mark Wheatley.
Our first reveal is for the Signed Hardcover art work by Mark Wheatley! The dust jacket will have full wraparound artwork, but we're only revealing the front cover today. The back is just as amazing!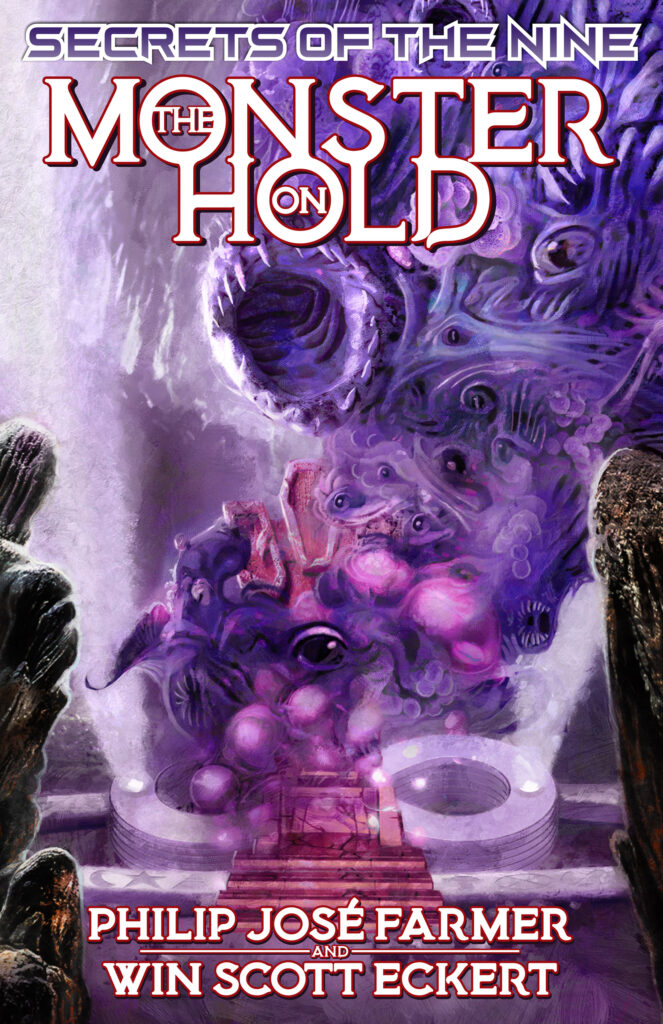 The book is due out in the summer/fall of 2021; preorder now 1st to ensure you get a copy of the Signed Hardcover Limited Edition. Just like our last two Hardcover Limited Editions (The Philip José Farmer Centennial Collection and A Rough Knight for the Queen) this book will feature a leatherette cover with foil stamping and colored end papers. A fine quality collectible edition to be sure.
As always, the print run on the Limited Edition will be determined by the number of preorders received. Not many copies beyond those reserved will be printed.